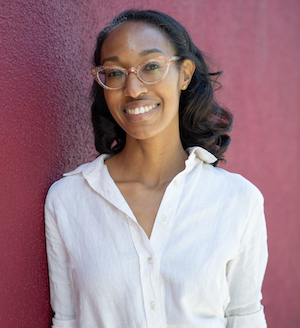 Ashleigh Crable
As the Development Assistant, Ashleigh builds and organizes systems for donor and team communications. Ashleigh comes from a diverse background of administration, non profit and hospitality. In addition, she is an advocate for regenerative agricultural practices and a community builder through skill sharing collectives-focusing on sustainable food growing and preservation in food deserts and unconventional urban spaces.
Her connection to her community has given her a first-hand look at the implications of a broken justice system; it is her desire to be a part of the struggle for racial and economic justice that has guided her to a career with the Ella Baker Center for Human Rights.
Outside of work, Ashleigh finds joy in her home: flower arranging, gardening, preserving food and caring for her 7 year old cat, Shep.