Norma Orozco, August 15, 2019
On Tuesday August 6, 2019, we brought together over one hundred community members for live music, food, dancing, community building and activism as a part of our seventh annual Night Out for Safety and Liberation. The free Oakland event brought together families, community activists, artists, and performers to challenge the idea of public safety beyond punishment and policing.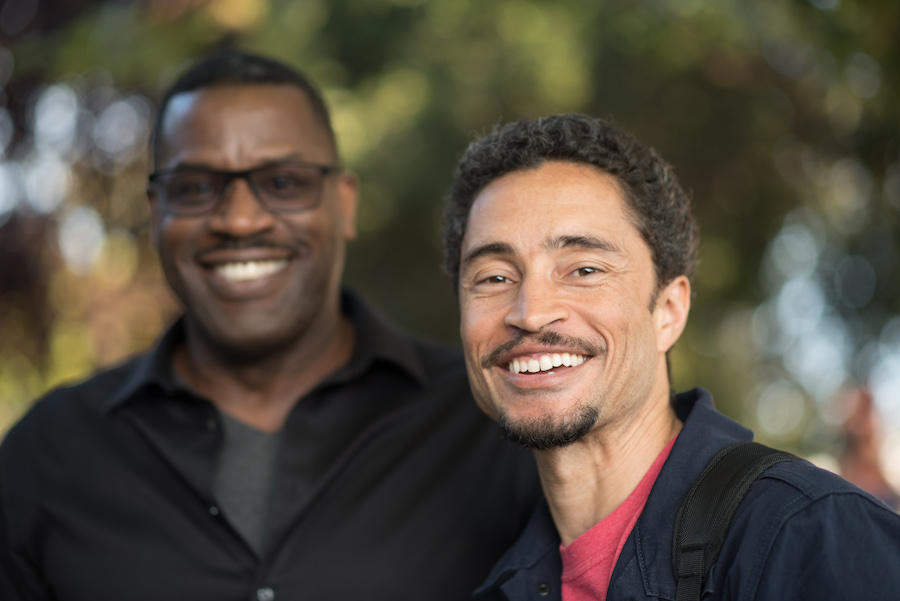 As Executive Director Zachary Norris stated, "Safety does not begin with police; safety begins with building healthy communities, we can all play a role in creating public safety for our communities by strengthening our relationships and looking out for each other. Night Out for Safety and Liberation provides that space for us to build with each other."
Many Oakland based organizations participated in this year's NOSL event at San Antonio Park including Anti Police Terror Project Kiss my Black Art, Restore Oakland, Youth Alive, Oakland Rising, Community Works West, Bike East Bay, Asian Prisoner Support Committee, Youth Spirit Artwork, Oakland LGBTQ Center, Human Impact Partners. They tabled during the event hosting activities for those who attended.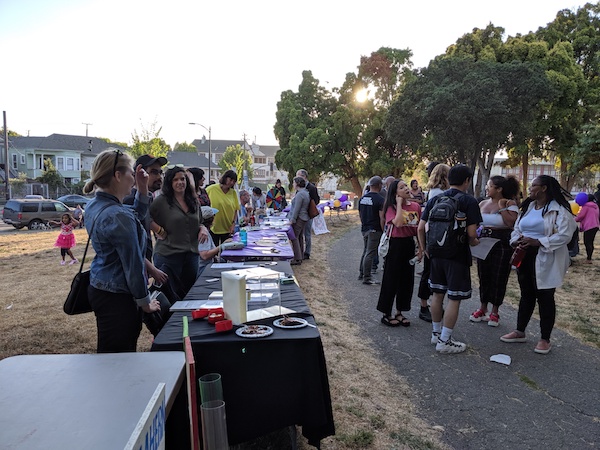 Barber Emmett Willis aka Eblendz gave back to the community by providing free haircuts to the youth. When asked by the Mercury Times why he participated in NOSL he stated, "A haircut does a lot for people. It changes their confidence, their psyche. You have a tendency to see people's thoughts aren't as positive if people aren't well-groomed. It directly affects how they perceive things, and pursue opportunities."
#NOSL19 had fun activities for all ages – hula hooping, lawn games, arts and crafts from "Kiss my black Arts," letter writing to brothers and sisters in prison, free bike repair by the Asian Prisoner Support Committee, and potato sack racing.
Everyone enjoyed delicious pupusas from Mirna, while she enjoyed the musical stylings of Namorados Da Lua.
Powerful performances included spoken word from Roy Terry aka Leo Mercer and conscious rap by Dejah Taylor-Hudson.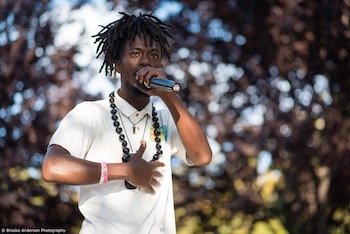 MC Lady Blue kept the program moving with high energy and lots of joy.
3-year old Dominick Villasana got on stage and performed his own freestyle rap rendition of Twinkle – Twinkle!
Check out more photos of Night Out for Safety and Liberation 2019 in San Antonio Park, Oakland, below. All photos were taken by Brooke Anderson, Movement Photographer.
You can learn more about Night Out for Safety and Liberation at www.NOSL.us. You can see more information about the history of NOSL and events in other cities across the nation.