The Oakland community came together for Night Out for Safety and Liberation (NOSL) this year on August 3 to create spaces of joy, safety, freedom and community.
The Restore Oakland parking lot transformed into an entertainment and resource space where nearly 100 community members celebrated and danced together to music by DJ Roxwell and live performances. Members walked away with wellness resources, free haircuts by The Brothers & Sisters Barbershop Academy, and free diapers from Help a Mother Out.
This was the 8th annual Night Out for Safety and Liberation, started in 2013 as an alternative to the police-centric National Night Out, to reimagine safety for our communities beyond police, prisons and punishment.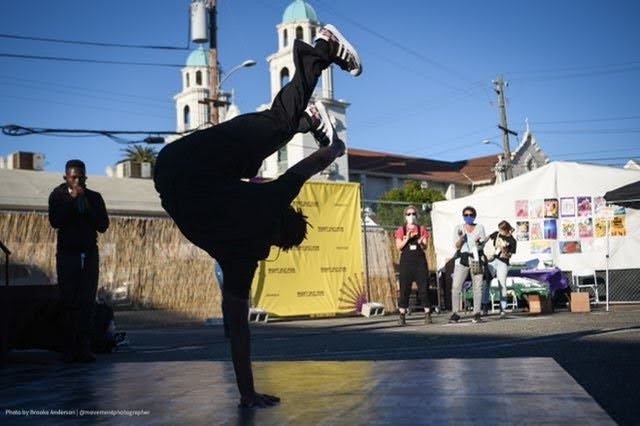 Emcees Xochtil Larios and Nifa Akosua, Senior Organizer with the Ella Baker Center, kept the crowd hyped with performances from Trio Sol De Mexico, Lauren Adams with Sol Development, Leo Mercer, and break dancing from Oakland Originalz.
But, the spotlight centered on two young sister warriors that inspired the crowd chanting: "What do we want? Justice! When do we want it? Now! How we gonna get it? People Power!" and "Black Lives Matter, Water is Life, Together we Stand, United we Fight"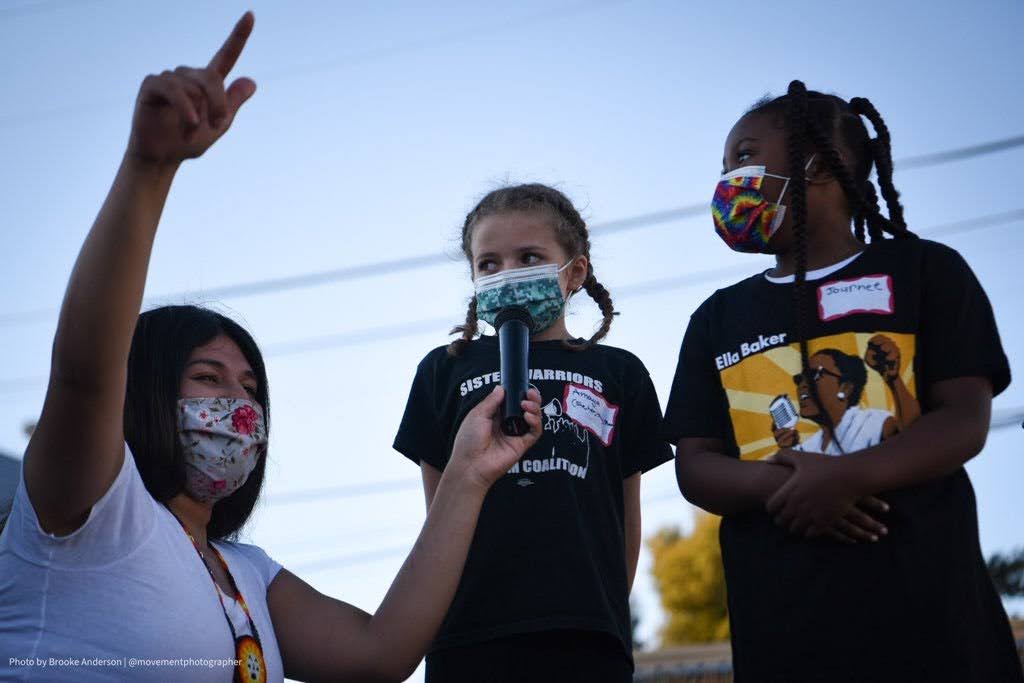 Angelo I. Sandoval, Senior Organizer and Legal Advocate with the Ella Baker Center, said, "Police do not prevent violence, and in many instances, especially for Black and Brown folks, they create further damage when they do respond. A safe community is one with resources, where funds are invested into violence prevention and meeting community needs."
NOSL artist Gabriel Olubori Babaoye brought his vision of justice and freedom to life as he painted a moving piece on stage throughout the program.
"We create the world we want by reinvesting in our communities and keeping each other safe. By creating spaces to heal from the trauma and harm done to our communities," said Marlene Sancez, Deputy Director of the Ella Baker Center.
Over 45 events were held in cities across the country this year in Oakland, San Francisco, Brooklyn, Minneapolis, Atlanta, Portland, and other cities.
The day started with a virtual roundtable discussion hosted by Marlene Sanchez and Melonie Griffths, Co-Director of Freedom to Thrive. They talked to NOSL organizers from Women on the Rise in Atlanta, Grassroots Leadership in Texas, Equity and Transformation Chicago, The YA-YA Network in New York, and Solidarity Research Center in Los Angeles.
Continue the conversation using #SafetyIs and #NOSL21. View more event photos @ellabakercenter.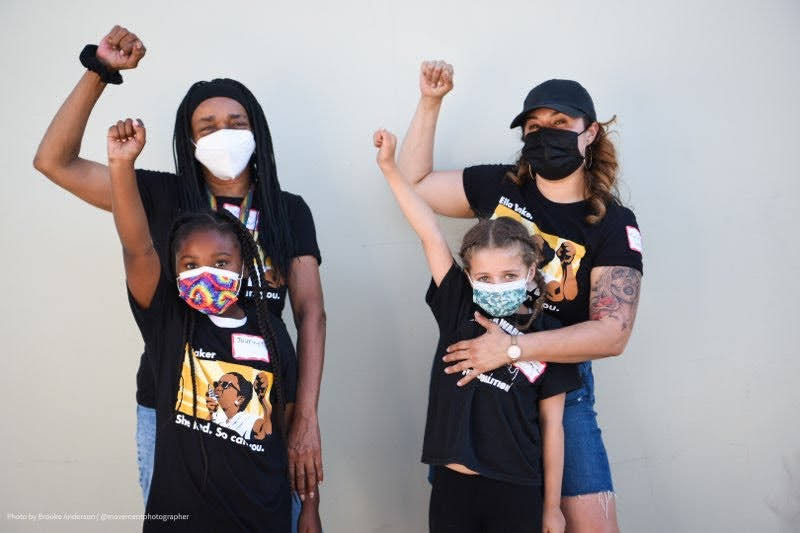 All Photos by Brooke Anderson