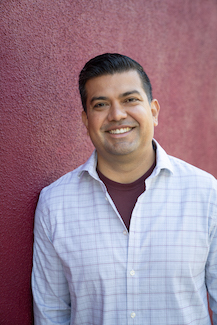 Juan Antonio Govea
As the Development Associate, Juan supports the team through community building with donors, members, and local businesses.
Juan is longtime community organizer — working as an educator, non-profit leader, and technical consultant for unhoused advocacy groups — with a commitment to ending systemic discrimination.
After working for a variety of mission-driven organizations, he is excited to be building community around public safety solutions devoted to growth and support."
While not at work, he can be found gardening, looking for birds, or cooking his favorite recipes.